well . . . at least that's what they call it . . . me, i like a mix.
a mix of new and old.
so hoping to stumble upon some antiques here but in the mean time on the hunt for sectionals, dressers, lamps, benches, and beds . . . stopped by oly quickly . . . . . where the fare is predictable but dependable. you know what your getting and no matter what an oly piece will fit in in any home. snuck in to currey & company for a quick peek . . . immediately spied several lamps and chandeliers i would scoop up stat.
an oly studio vignette below.
currey & company evangeline table lamp.
love.
& love the name.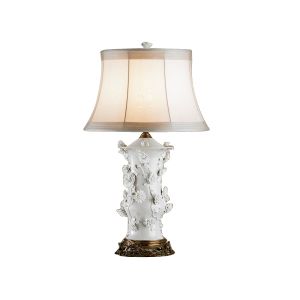 currey & company's tivoli lantern.
precious.
currey & company's carousel lantern in lipstick red. (below)
yum . . . two over a kitchen island?
yes please. thank you.